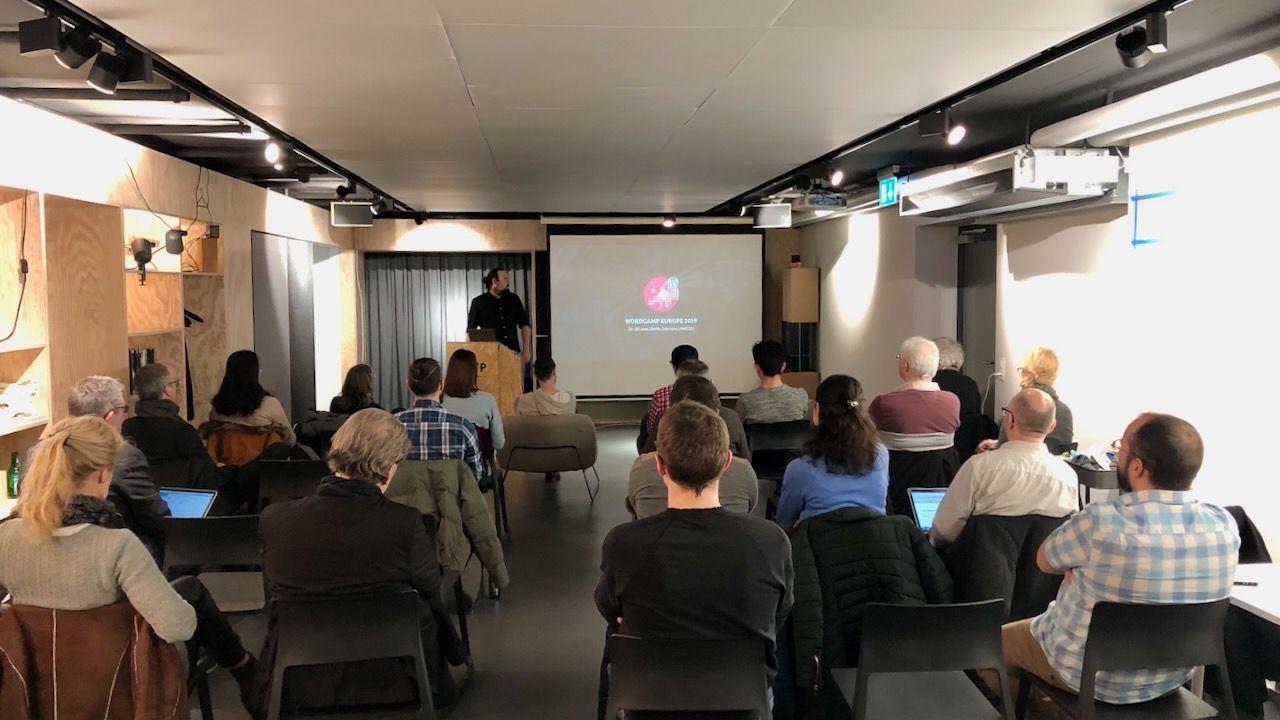 What a journey it has been, 2022 marked the 10 year anniversary for the WordPress Zurich Meetup group. When my friend Noel started the group in 2012 the WordPress landscape was a different place. After almost 10 years as organizers, Pascal and I passed the torch on to Martin and Nick. I'm certain that I'll be a regular attendant at the meetups in the foreseeable future, so here are a few thoughts about running a meetup group.
WordPress Zurich – a little history
When the meetup initially started, we were only a small group of people interested in WordPress. Some of us already made a living offering WordPress services, others just had a personal or small business site using the open source CMS.
The group grew quickly and we met a few times per year to discuss all things WordPress. We had the pleasure to be hosted by the fine folks at Blogwerk, probably the first WordPress agency in Switzerland. After the company closed down, we quickly found a new home with Liip.
At our new home, the Liip arena (available for free for open source meetups), we held the majority of our meetups from 2015 until now. Liip was always kind enough to offer drinks and with our sponsors required and haptiq, we made sure to add snacks and restock the fridge for the in-person meetups.
My learnings as a meetup organizer
It is all about people
As a seasoned WordPress developer there isn't much to learn from the talks at the meetup and it shouldn't be about my skills anyways. People with all kinds of questions and of all skill levels come and join the meetup, which is probably my favorite thing about them, this feels especially true for WordPress meetups.
A regular schedule is hard
Looking back at the irregular schedule of the WordPress Zurich meetup, it becomes clear, that we never got into a regular routine. This is my biggest regret as a former organizer and something that I hope Nick and Martin will do in the future. Our friends over at in Bern and Lausanne always do such a stellar job organizing multiple meetups a year. Knowing how much work it is to organize an event besides your usual tasks in life, they all deserve mad respect. So thank you all for doing it in your spare time.
Trying different formats is a winning formula
Over the years we have tried a bunch of different content formats. We usually try to have one or two short (speak 20 min or less) presentations, but that's just the go to format.
Plugin night: Everyone who wants to can join in and present their favorite plugin or a set of plugins used to achieve a specific goal for a project. Personally I wish we did this more often, as it truly showed how creative you can get with WordPress.
Open questions: A few more experienced participants and the audience try to answer as many WordPress related questions as possible. The best questions are real world issues that our meetup goers are facing. This needs to be moderated so everyone has a chance to ask their questions. Which brings me to another format, that I wish we would have tried more often...
Workshop-style meetups: Create multiple tables and ask people to bring their laptops to show their most pressing issues at the time. In a 1.5-3h meetup, the head of the table and the other folks at that table try to fix the issue within the group. Make sure no one is simply getting their entire site built for free and make sure that everyone gets at least an anchor on how to finalize solving the issue.
If I had a wish it would be...
That more people using WordPress step up and tried themselves as speakers at local meetups. This is probably the single most important thing that led me to speaking at public events in front of larger audiences. So if you have any doubts that you can do it, just schedule a call with me, maybe I can help you get started.
Comments