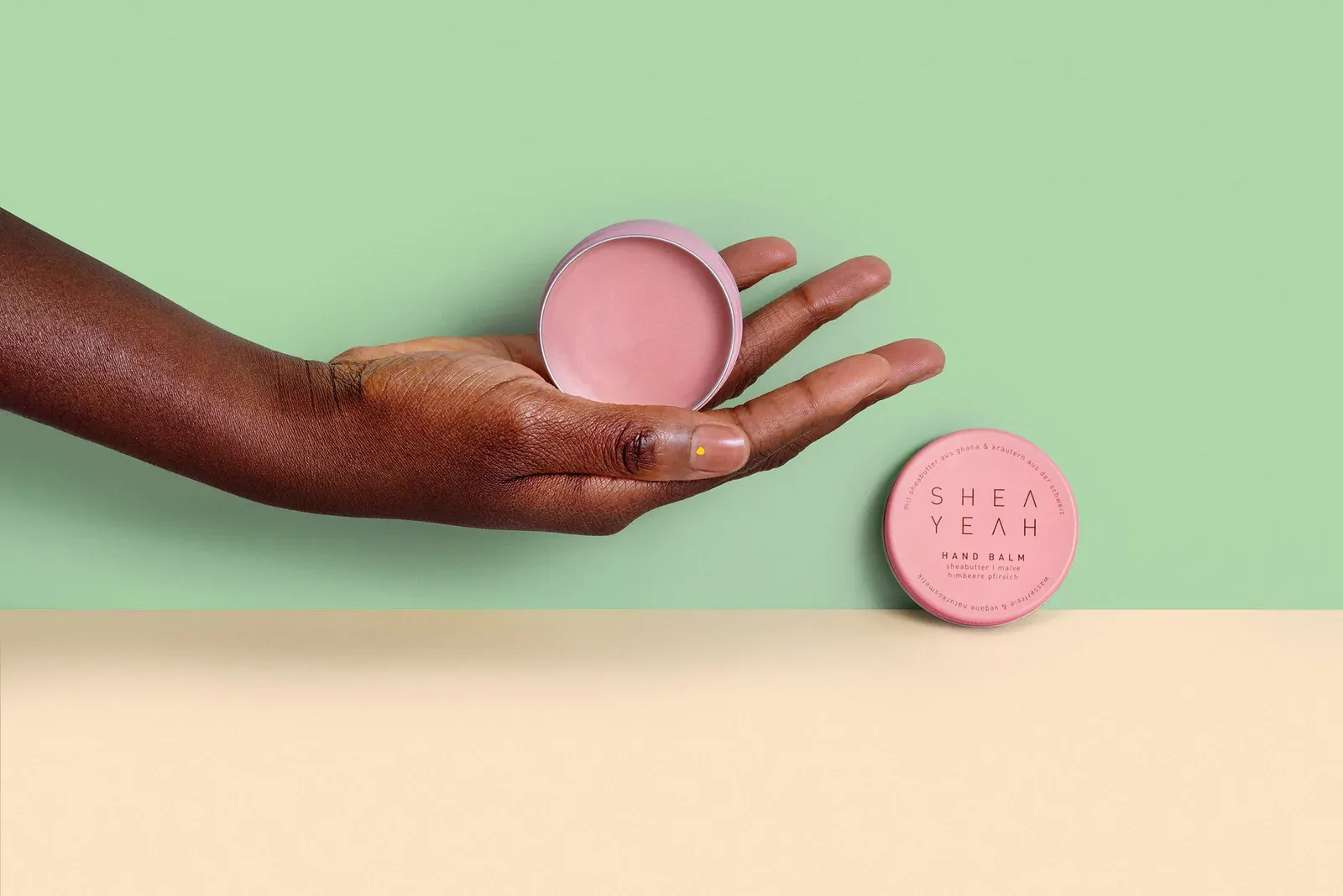 Online shop for an organic beauty startup
SHEA YEAH is a beauty startup from Switzerland, that was featured in the German version of Shark Thank (Die Höhle der Löwen). Sandra, the founder, creates water-free natural cosmetic products using organic shea butter from Ghana and herbs from Switzerland.
Status: 🟢 Live and ongoing
Link: https://sheayeah.ch
Duration: 2019 -
---
Online Shop #1 – WooCommerce
Hmm, this case study is tagged with Shopify, so why do you write about WooCommerce, the shop system for WordPress?
That is correct, when I first started working with Sandra Fischer and her brand SHEA YEAH, the site was built using WordPress and the ecommerce part was using WooCommerce.
We redesigned the site using the fantastic GeneratePress theme, which I can highly recommend in combination with the native WordPress block editor. This allowed Sandra and her team to easily manage and create impressive content for the blog and run the ecommerce part smoothly.
A few specialties that the shop had:
Twint payment gateway (Switzerland)
Multilingual in German, English and French
Gift cards
Pay by invoice starting from the second order when using a customer login
When Sandra announced that she will get an investment from Ralf Dümmel after being featured in Die Höhle der Löwen, I assisted in migrating the site to their Shopify system focussing on the EU market, especially Germany.
Online Shop #2 – Shopify
Once the rush after being on television has settled, SHEA YEAH decided to take the shop back in their own hands to get more control over marketing and the content of the site.
We got a complete copy of the Shopify shop and started implementing the necessary changes to the shop to focus on the Swiss market again and adding EU shops later.
The shop features a few mentionable changes:
Shopify Payment Gateway (now available in Switzerland)
Twint Payment Gateway for the Swiss market
Multilingual content using the new Translate & Adapt app from Shopify
Location based modal window and redirect to the Amazon shop for certain countries.
Theme customizations to make it easier to manage the content on the shop and home page.
What's next?
With the Shop back in the hands of Sandra and her team, we decided to stay on Shopify for now, but changed the theme to a faster and more flexible theme.
Other things done for SHEA YEAH
Besides consulting Sandra and her team with the best possible solutions for her online shop and the marketing surrounding the SHEA YEAH brand, I helped them out with the following:
Google Workspace Management for the entire team
Google Merchant Center feed for Google Shopping campaigns
Meta product catalog feed for Facebook and Instagram campaigns
Ideation for campaigns online and offline
Do you have a
similar project
that you need help with? Feel free to
get in touch
with me to discuss the details.